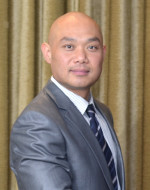 Peter Ku has over 18 years experience in real estate sales and marketing. His experience includes business brokering, commercial leasing and commercial revenue property sales.
Peter Ku is very passionate about commercial real estate and serves his clients with a win-win attitude that ensures mutual benefit to all parties involved.
He employs innovative techniques in seeking unique properties, strategic marketing campaigns in promoting client properties, and out of the box solutions in negotiating favorable terms and conditions that deliver results for his client base.
Trust in Peter Ku to deliver results for your commercial real estate initiatives..
Agents' Listings